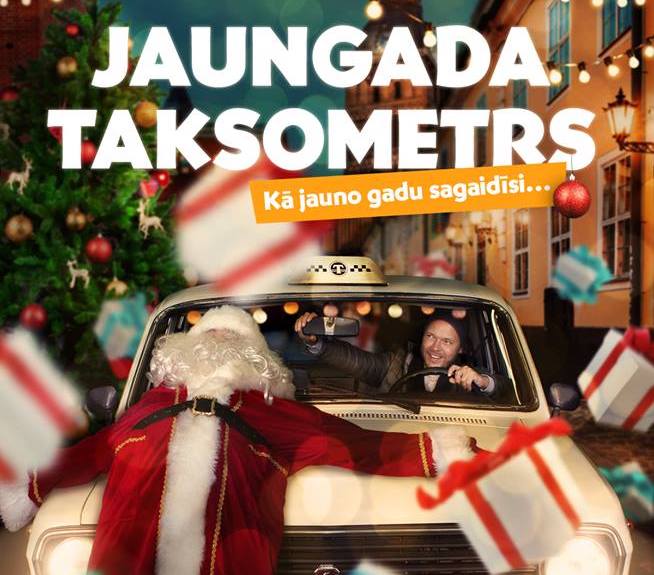 "New Year's Taxi" and Lauris Reiniks steers into movie theaters.
On Wednesday, November 28, 2018 a premiere of the new Maris Martinsons' movie took place at "Kino Citadele" in Riga, Latvia. "Jaungada Taksometrs" (New Year's Taxi) is a romantic comedy with Lauris Reiniks starring in it playing Andrejs, the taxi driver.
A story of the movie takes place on a New Year's eve, when the taxi driver finishes his shift and finds a forgotten holiday present on a back seat of his car. That makes him recall all the passenges that drove with him that night. Reiniks' character plays a significant role in every story.
One of the most influencial characters in the movie is Santa Claus who brings important change into the taxi driver's life. It is played by Valters Krauze.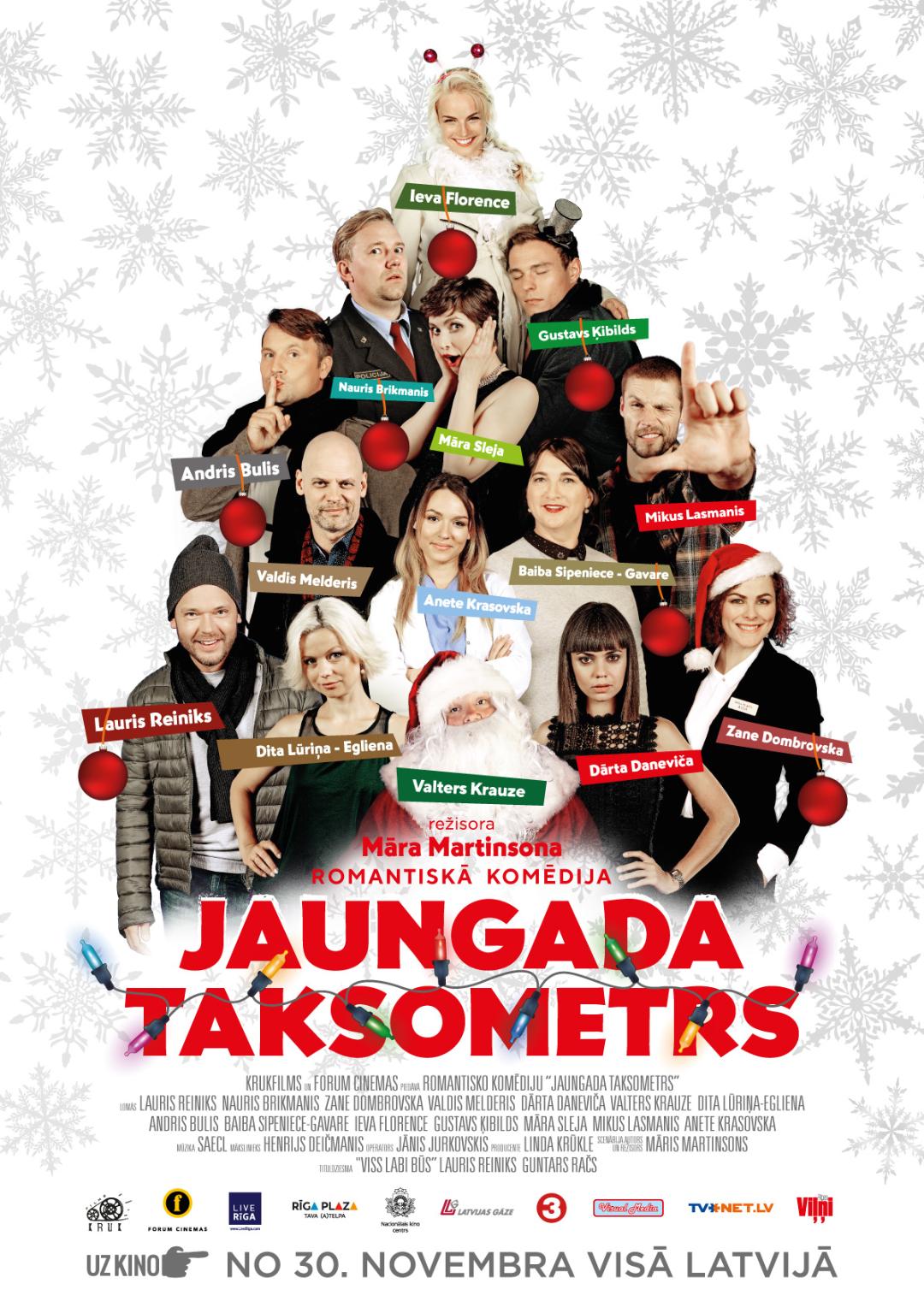 As previously reported, the new feature film – romantic comedy is a new page in the creative work of Maris Martinsons, the director. Lead roles are played by Lauris Reiniks as well as the popular Latvian actors – Zane Dombrovska, Dita Lūriņa-Egliena, Dārta Daneviča, Andris Bulis, Ieva Florence, Anete Krasovska and others. Many other characters are played by well known public figures – Nauris Brikmanis (musician), Baiba Sipeniece-Gavare (TV and Radio star), Valdis Melderis (TV and radio host), Māra Sleja (model) and others.
Creators of the movie are the internationally recognized film director Maris Martinsons and a producer Linda Krukle (films "Nevajadzīgie ļaudis" (Lielais Kristaps / Best film 2009), "Amaya", "Romeo n' Juliet", "Magic kimono" and others) Art of photography is in hands of Jānis Jurkovskis. "Jaungada taksometrs" is produced by  "Krukfilms" (Latvia). Distributor of the movie: "UzKino". The movie will start rolling in movie theaters across Latvia on November 30.